Welcome to the Official Website for the Fame Fire Company of West Chester
The Fame Fire Company No. 3 is one of three 100% volunteer fire companies that make up the West Chester Fire Department. The WCFD provides fire and rescue services to the residents of the Borough of West Chester, Thornbury Township (Chester County), and portions of West Goshen, Westtown, Birmingham and East Bradford Townships. The West Chester Fire Department covers approximately 26.5 square miles.
Fame Fire Company is the dedicated Ladder/Truck Company and Heavy Rescue Company for the West Chester Fire Department. The other two fire companies in the West Chester Fire Department are First West Chester Fire Company and Good Will Fire Company #2. The specific fire apparatus responding to an emergency may range from a single piece of apparatus from one fire station to many pieces from multiple stations depending on the nature and location of the emergency.
Fame Fire Company is also an integral part of The Chester County Rescue Task Force. Fame is the lead company for swiftwater, trench and structural collapse technical rescue disciplines and operates in a support role in the rope/high-angle and confined space technical rescue disciplines. Check out the Chester County Rescue Task Force Facebook page for additional information.
Expansion and renovation is in the home stretch! Contributions needed to fund the final phase!
Construction is well underway on the addition to house the Rescue Task Force equipment and to provide state of the art Live-In and Bunk Room facilities.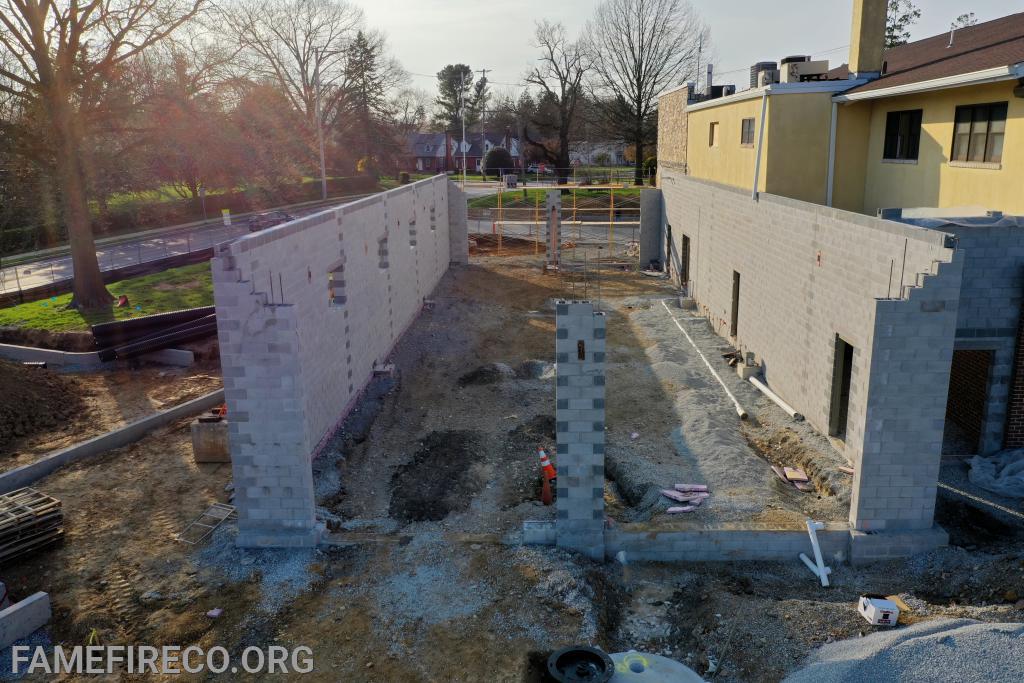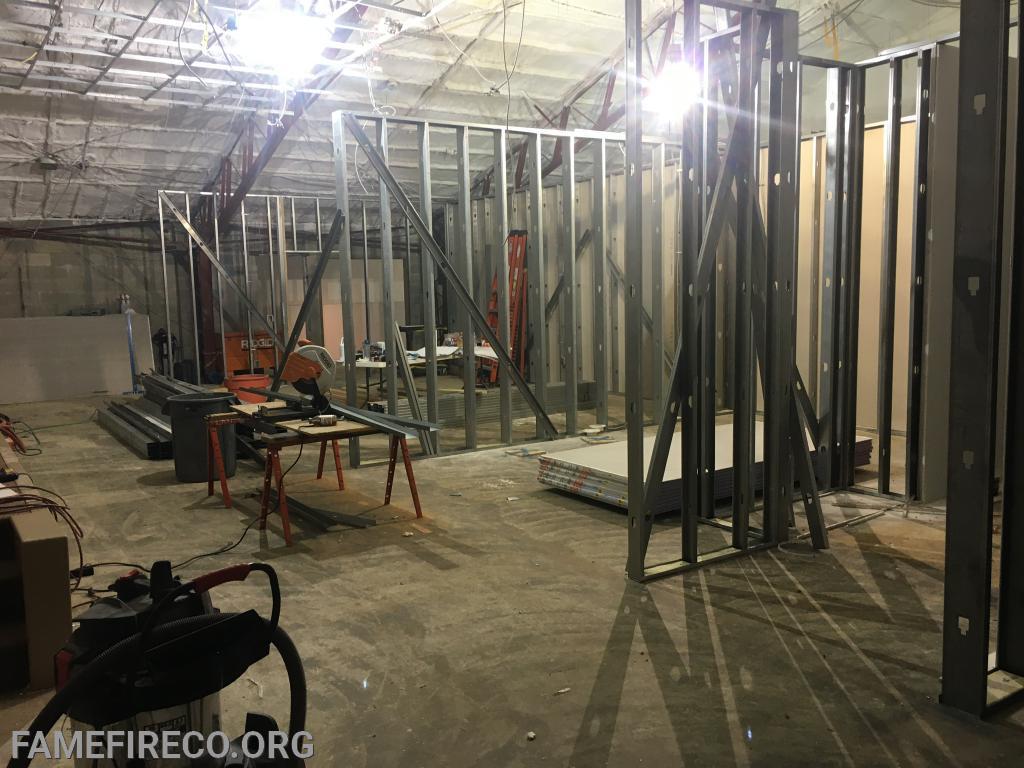 Help us raise the final $1,100,000 needed to reach the finish line!
For more information about the capital campaign, click here.
Fame is always looking for more volunteers!! If you have any interest at all in joining our organization, click here!
---
Make a Donation Today!
Fame Fire Company of West Chester is a 100 percent volunteer fire company supported by public donations. As a 501(c)3 non-profit, donations may be tax deductible.
The members of Fame rely on generous support from the Greater West Chester Community. In addition to West Chester Borough, Fame provides services in Birmingham, East Bradford, Thornbury, West Goshen and Westtown Townships. The Chester County Rescue Task Force that Fame is part of also responds to technical rescue incidents in the Southeastern Region of the state with responses in Berks. Chester and Montgomery Counties so far in 2019.
Update on Firehouse Construction

June 05

Much progress has occurred at our firehouse construction since we last posted. The biggest and most noticeable sign of progress is the steel that has been installed. Work is ongoing, both inside and outside. We post regular updates on our Facebook page, so follow us on Facebook to stay current.

Special thank you to O'ROURKE Steel for their generous support and hard work on our project! ... (Full Story & Photos)

More Construction Pictures

April 27

We received some steel over the past week and that has allowed additional masonry work to continue. Storm water management work is nearing completion as is interior framing. Check back often for more updates.

Please visit our Capital Campaign link above to learn how YOU can help US!

We continue to serve YOU..."With Willing Hearts..."... (Full Story & Photos)


New main entrance will be between the original building and the addition.

Construction Update!

April 06

While we await steel delivery, here are some updated photos of construction work from this past week. Plumbing and framing work continues inside as storm water management work goes on outside. Check back often for more photos...

All aerial photos courtesy of Jim Leon... (Full Story & Photos)

Construction Resumes

March 31

Construction has resumed at the firehouse after a brief halt due to COVID-19 concerns. We received a waiver from the Commonwealth and construction crews have been hard at work since last week. We greatly appreciate the support we have received for our expansion project and continue to need YOUR financial support. Check out the link to our Capital Campaign on our homepage and make a tax-deductible ... (Full Story & Photos)

Construction Update

March 20

Well...due to COVID-19 restrictions ordered by Governor Tom Wolf (D-PA) last evening, construction at the firehouse has been temporarily halted. However, the past week or so has been busy around our station and we want to share some photos of the progress that has taken place so far.

We will share more photos of progress once things return to normal.

We will always remain ready to respond to emergency ... (Full Story & Photos)

Click here for our Archived News!
Your feedback is important to us! Feel free to sign the guestbook.